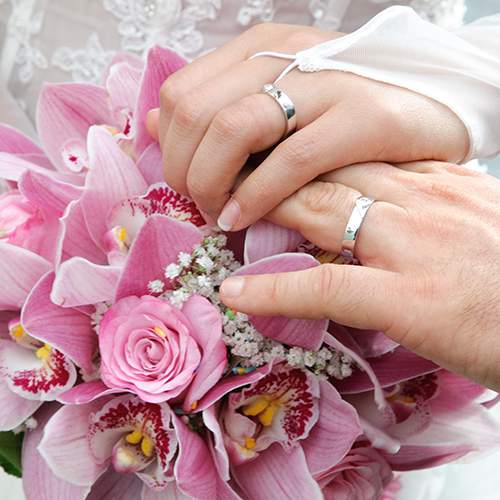 Weddings
If you would like to have your wedding at Boghall Church we would like to help you celebrate your special day. In the first instance, you need to contact the Minister. Before the wedding, you will meet with the minister a few times. These will be informal meetings, where the dates and the details of what is involved in getting married will be discussed.
The Minister will explain what being married in a Christian ceremony is all about. The legal aspects of the ceremony will be outlined and reference made to the need to register the wedding. When the ceremony is to be conducted locally, you will need to contact, about 4-6 weeks in advance, the local registrar. Contact details are shown below:
Livingston Registration Office, West Lothian Civic Centre, Howden South Road, Livingston, EH54 6FF
Tel: 01506 281897, email: registration@westlothian.gov.uk
This is a special day and we help you make it as personal and meaningful as possible.
Nearer the wedding, you will get together with the Minister again to see how all the arrangements are going and make the final details.
The week of the wedding, a rehearsal for the main participants involved on the day, usually the bridal party and parents is held.
There are fees involved for the use of the Church, covering things like heating and lighting, church organist and the Church Officer.
All are welcome.